Judy's Child Loss 4 Moms Support Group
~ Our 2nd Chicago Trip ~ October 18th-19th, 2003 ~



Our first trip to Chicago in 2002 to meet up with other members of Judy's Child Loss 4 Moms Support Group went so well that we decided to do it again. Scott's Mom, Elayne & her husband Sergio were coming to the states from Australia and traveling around meeting different families they had met online. We couldn't pass up an opportunity like that!

My daughter Sarah and I traveled to Chicago. We were met there by Ben's parents, Shirley and Gerry from Illinois and Elayne and Sergio. We met Tyler's Mom, Carole at the Cheesecake Factory and ate lunch there and visited with everyone. Afterwards we went sight seeing some and had to check out The American Girl Store; Ashleigh would have loved it.

We had a great time getting to know each other. Like the year before, there were laughter and tears....wonderful memories, pictures, and videos shared with one another.



Having Dinner at the Cheesecake Factory


Carole, Elayne, Sergio, Sarah, Judy, Shirley, and Gerry



All of Us Girls


Carole, Judy, Elayne, Shirley, and Sarah





Judy & Carole Saying Goodbye





The American Girl Store
This Would Have Been Ashleigh's Dream Store...
So We Just Had To Go and Check It Out!


Ashleigh's Favorite Doll Was Kirsten



This is Kirsten In All of Her Different Costumes



All the American Girl Dolls...
Kaya, Felicity, Josefina, Kirsten, Addy, Samantha, Kit, & Molly



Time to Head Back Home....Back to Indiana, Illinois, & Australia...


| | |
| --- | --- |
| | Judy, Elayne, & Sergio |
| | |
| --- | --- |
| Sarah & Sergio | |
| | |
| --- | --- |
| | Judy & Shirley |
| | |
| --- | --- |
| Sarah & Shirley | |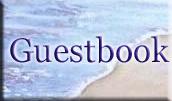 You're Listening to "I Hope You Dance" by Lee Ann Womack